If you are thinking if there is a way to export a Facebook thread into Excel, well it is.
Downloading Facebook comments can provide a great opportunity to measure customer satisfaction about your brand by analyzing the comments on your page but it's not quite easy because Facebook does not let you download your own Facebook comments by default.
We are providing the easying way to export your Facebook comments.
Copy the link to the post or video you want to download
Paste it in the ExportComments website.
Process & Download
Step 1: Copy the link to the post or video you want to download
Go to facebook with any (mobil) browser and click on the date or time (see image)

The browser will go to the new page, all you have to do is to copy the browser link

Step 2: Paste it in the ExportComments website.
Now, go to ExportComments.com, paste link to the input field and click "EXPORT COMMENTS". The post you want to export will immediately begin!
Step 3: Process & Download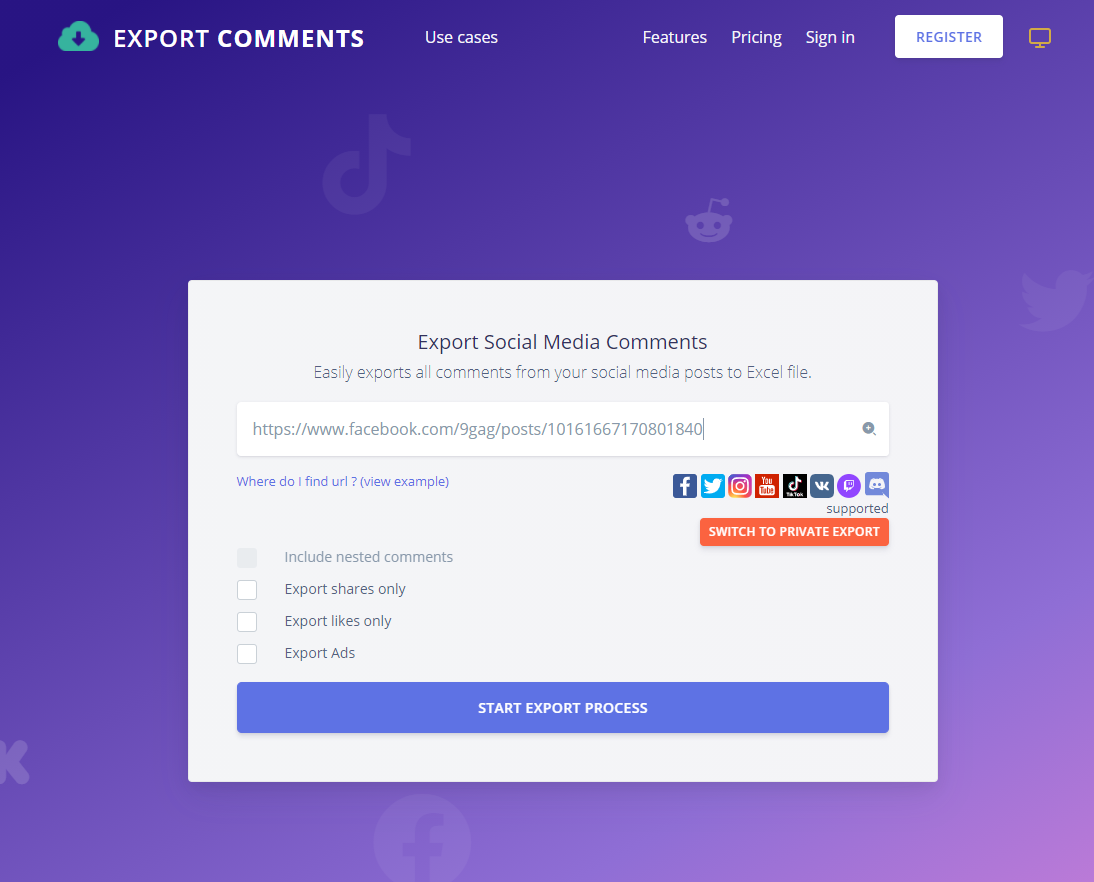 Once your link is processed, you can simply press "DOWNLOAD FILE" to get the excel file.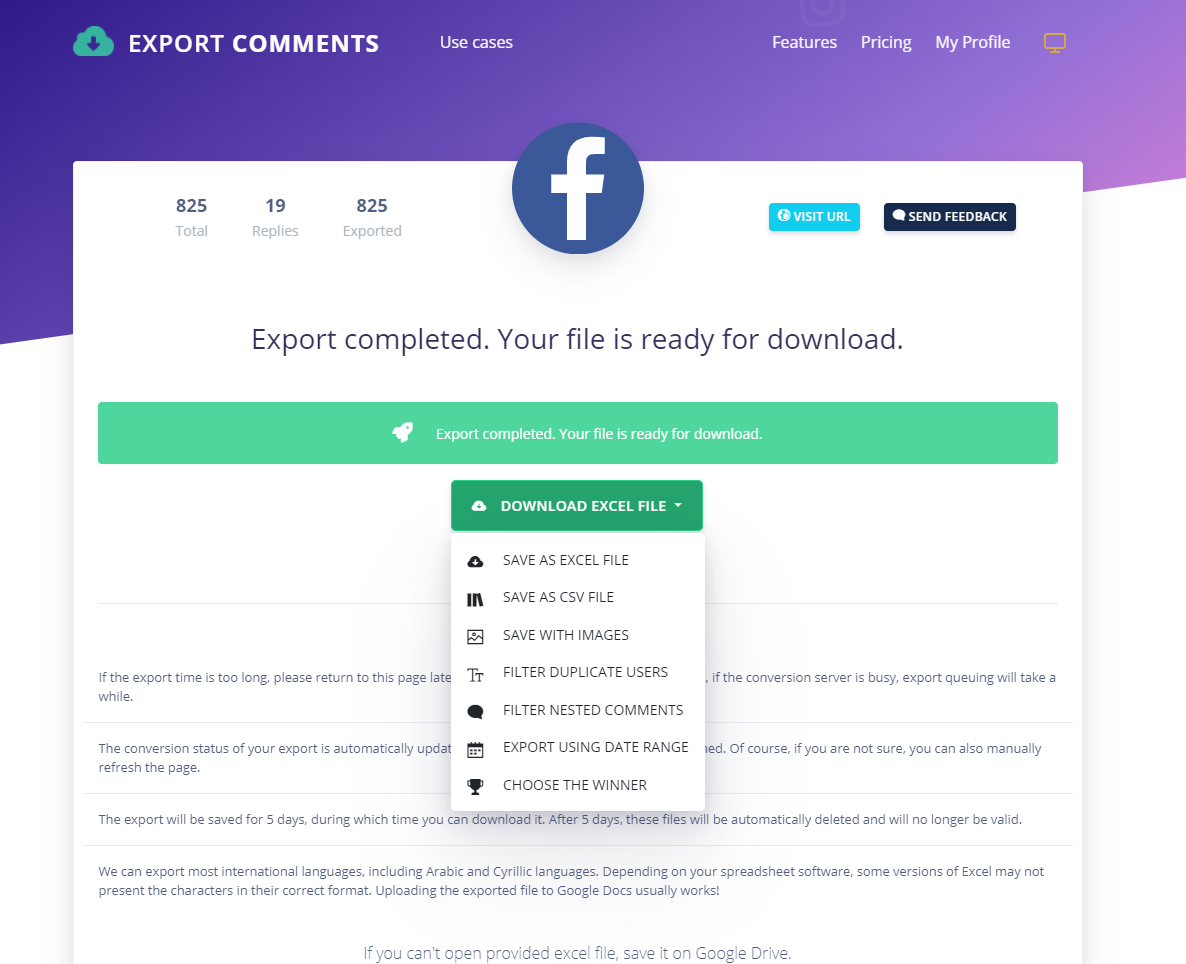 You have a couple of other options in this dropdown. If you are organizing a giveaway for example and you want to eliminate users who comment multiple times, then choose "FILTER DUPLICATE USERS".
Also if you wish to have images  included in your export file, choose "SAVE WITH IMAGES". You will have both message and image attached there.
"CHOOSE THE WINNER" let you to pick random winners for your giveaway in a very intuitive mode.
Remember to tag us @exportcomments whenever you share your content on social media – we love to see our clients using our service! And be sure to subscribe to the Export Comments Resources page – we're constantly writing new tutorial and features to help you make the most out of Export Comments.