About one billion hours of videos are watched every day on YouTube, but sometimes the comments section is a treasure trove of gems. If you're curious about other people's opinions about the contents of any video. Apart from being the source of a buttload of memes and other entertaining snarky remarks, YouTube comments can also help you improve your learning curve.
I'm going to show you how to export comments from a YouTube video, without paying any fees, downloading any software or compromising your device. To download comments of any YouTube video, you'll need to know just 3 simple steps:
Copy the video's link
Paste it in the YouTube Comment Exporter Feature.
Process & Download
Step 1: Copy the Video's link
To get started, you'll need to find the video you want to download on YouTube. Use one from your subscriptions feed or Favorites folder, or search for the video you're looking for using YouTube or Google video search.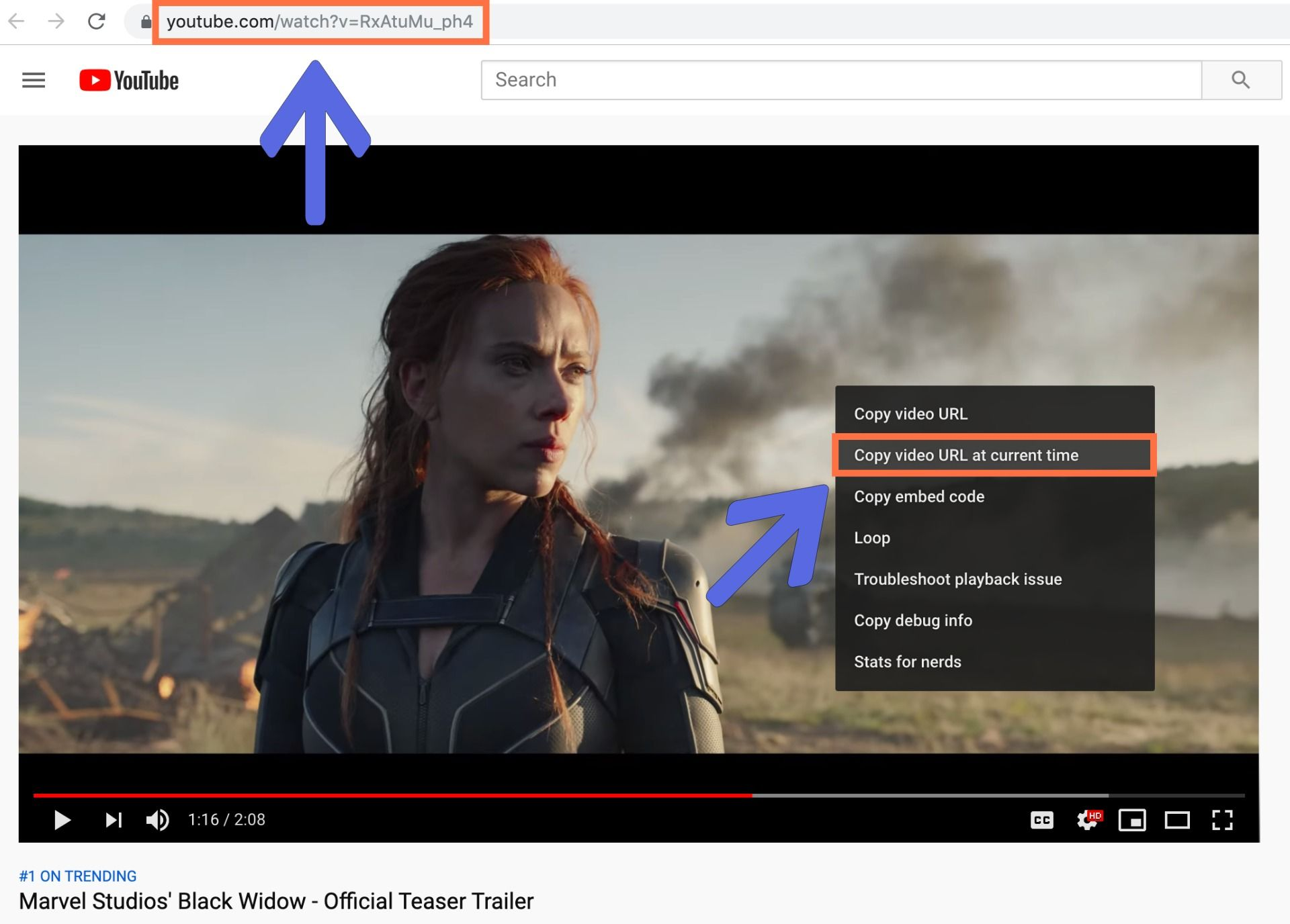 If you're using a computer, right click on the YouTube video to copy the URL, or use the URL in the top of your browser. Once you've found the video you want to download, right-click on its URL at the top of the window and select "Copy." Now you're ready to export youtube comments. If you're using the YouTube mobile app, you can copy the URL of a video by clicking the "Share" icon (it looks like an arrow), then selecting "Copy Link."
Step 2: Paste it in the ExportComments website.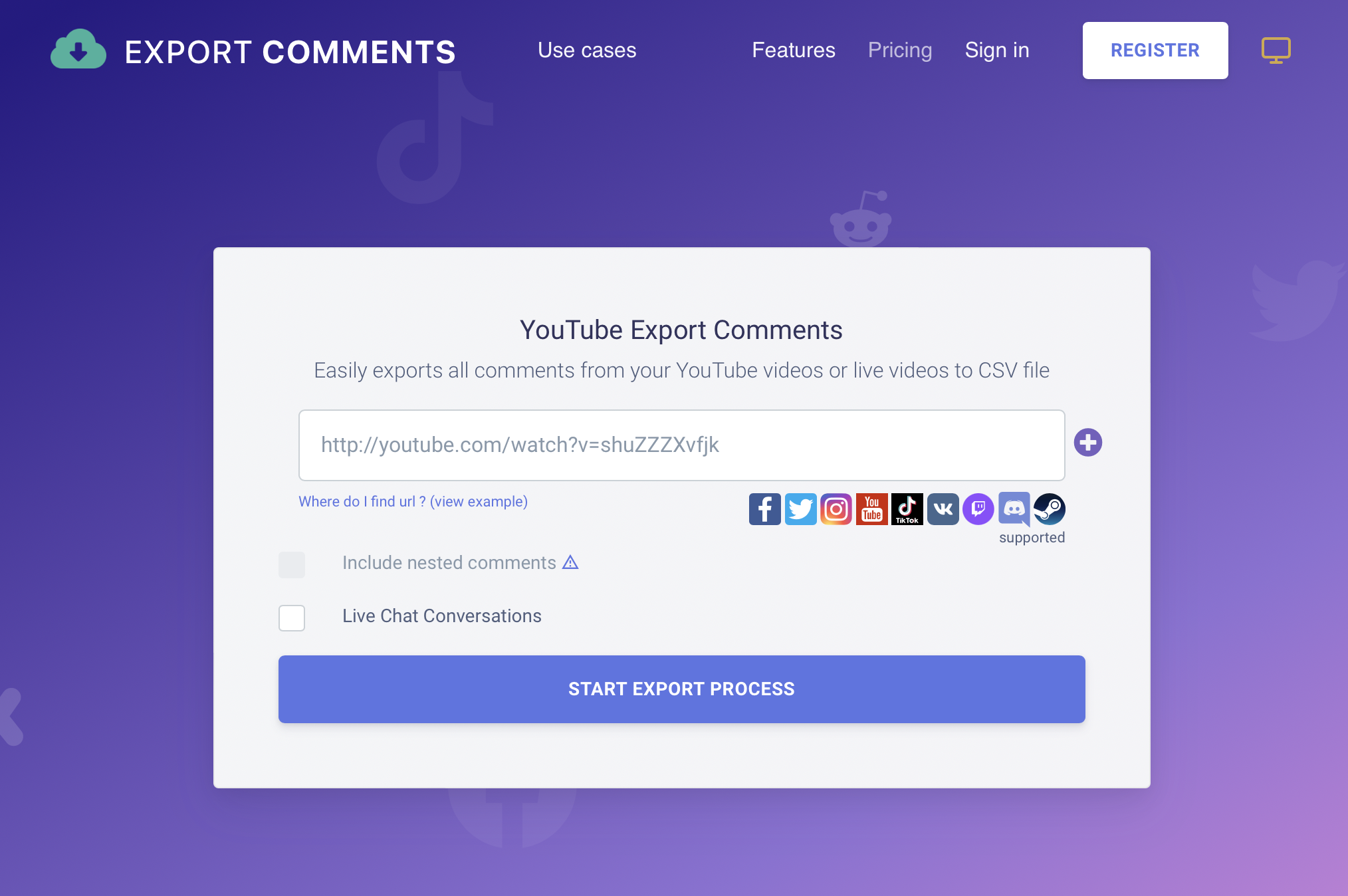 With your YouTube link copied, head over to ExportComments.com click on the URL field, choose "Paste" and press "START EXPORT PROCESS". The process will immediately begin exporting comments.
Step 3: Process & Download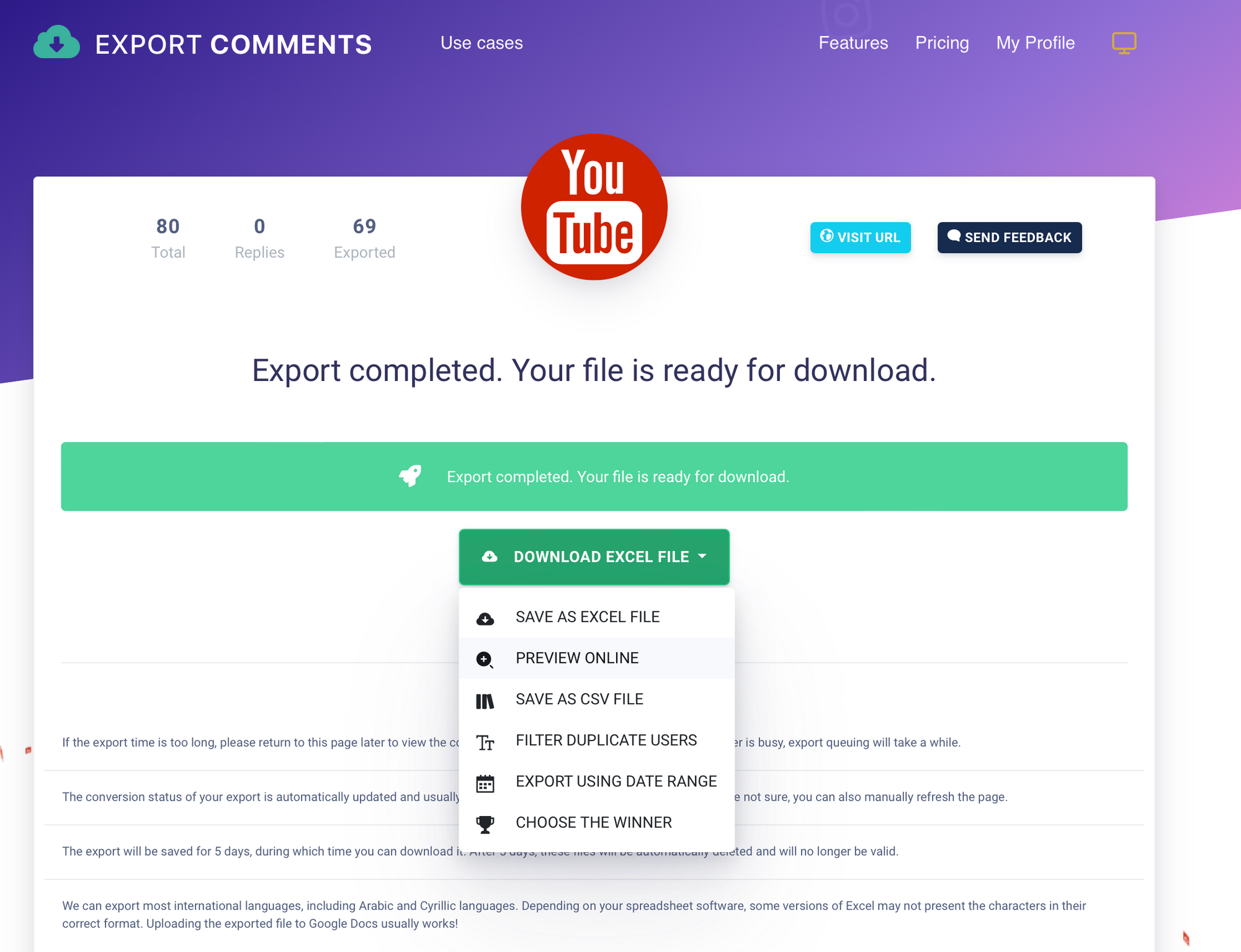 What content you get?
👉 Author Name
👉 Date
👉 Likes count
👉 isHearted
👉 isPinned
👉 Comment text
👉 Profile ID
👉 Comment ID
👉 Comment URL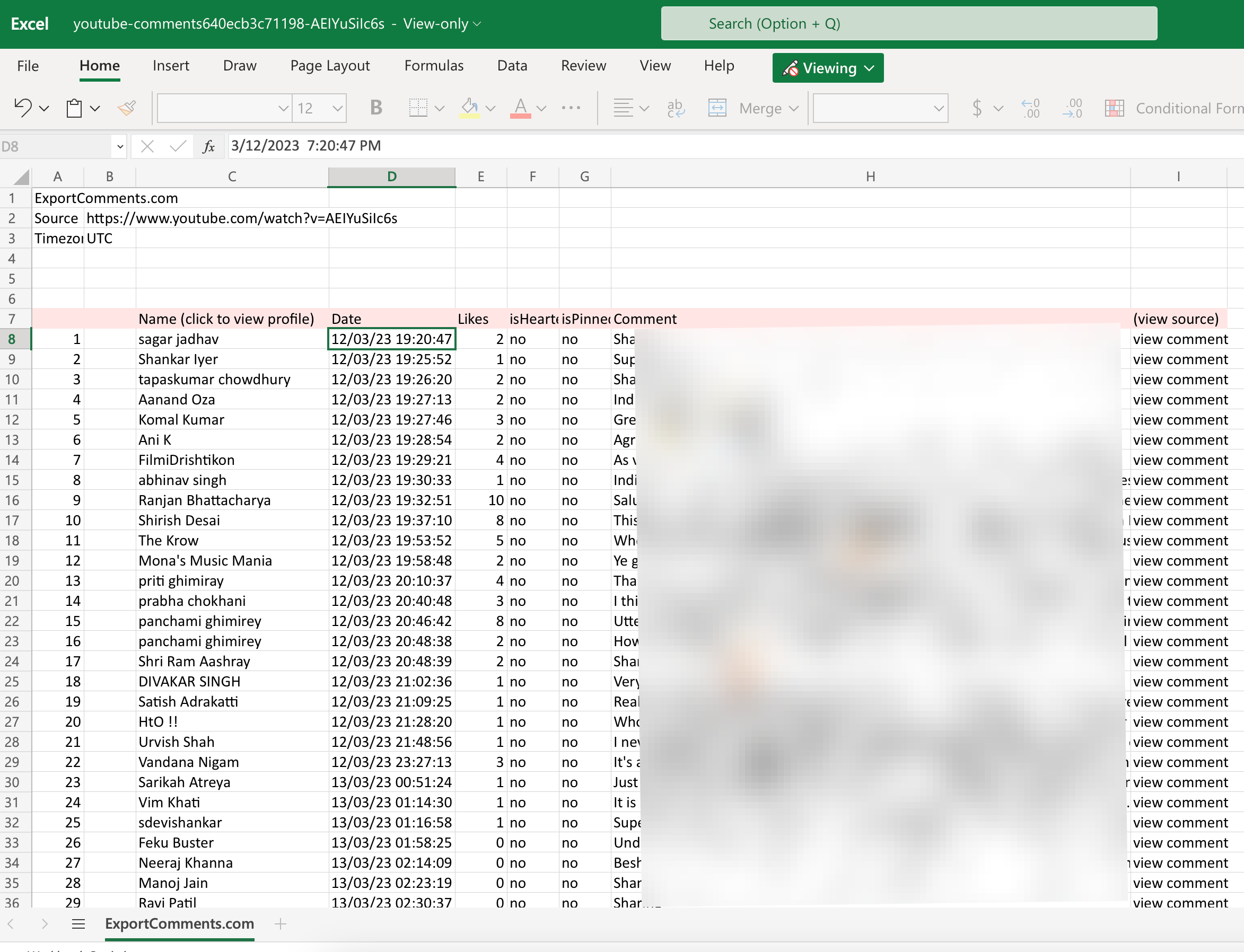 Sometimes it's taking too long to finish the process, just bookmark the page and check back later to get the results. If you are a registered user, you can be notified by email when your export is done or simply check dashboard to view all your exports statuses.
Remember to tag us @exportcomments whenever you share your content on social media – we love to see our clients using our service! And be sure to subscribe to the Export Comments Resources page – we're constantly writing new tutorial and features to help you make the most out of Export Comments.