Since Discord doesn't officially offer a way to download/export channel chat logs or chat history, you'll need to use a third-party tool instead. Our online tool service allows you to do this painless. So follow along as the rest of this tutorial teaches you how to use it.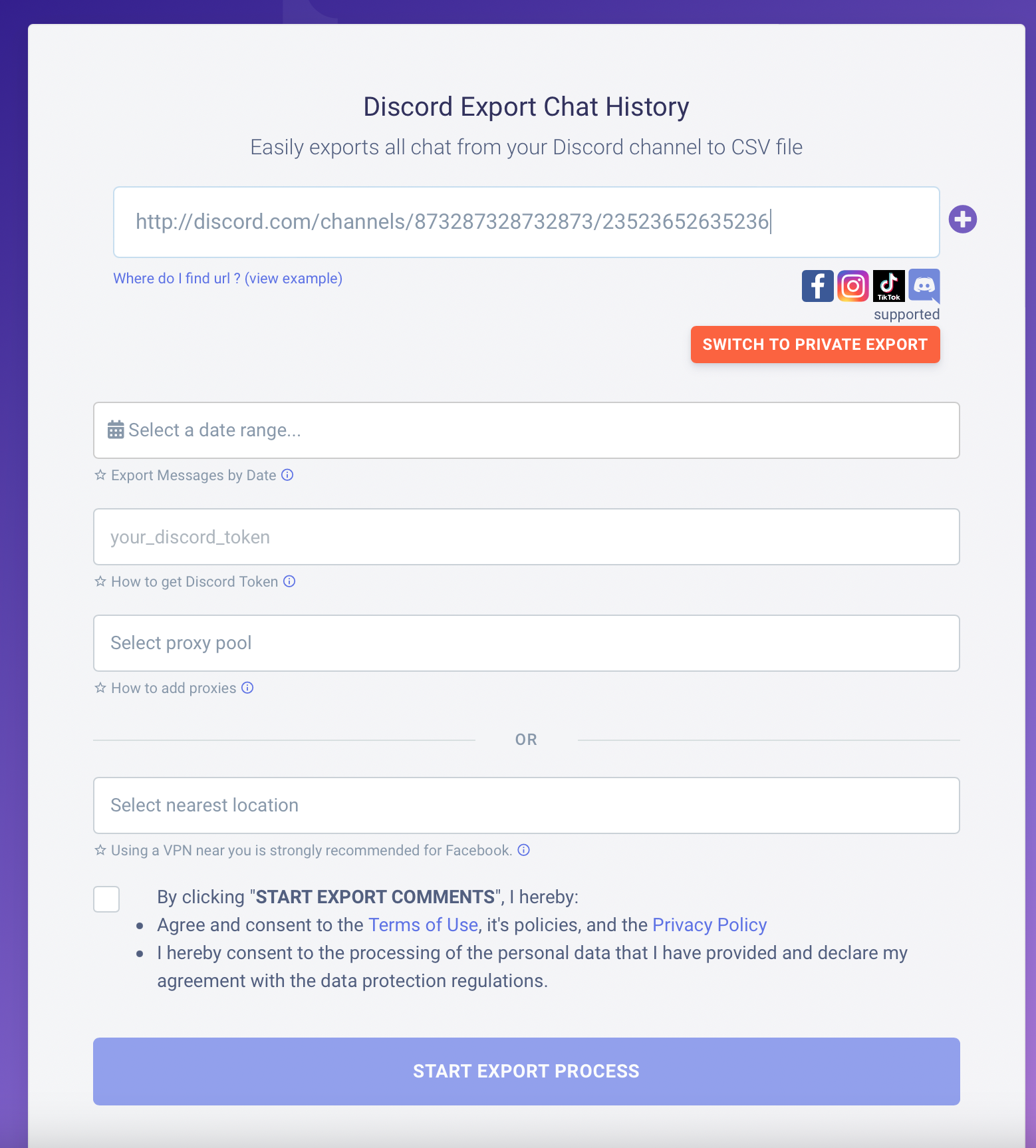 Step 1: Get Your Discord Token
To use this Feature, you'll need to obtain your Discord token. Follow these steps to get your token or just follow this illustrated tutorial:
Open Discord in your browser or desktop app.
Press the "Ctrl + Shift + I" keys (Windows) or "Command + Option + I" keys (Mac) to open the Developer Tools panel.
Click on the "Networks" and look for "Authorization" header then copy it's value.
Note: Do not share your Discord token with anyone. Anyone with your token can access your account.
Step 2: Export Chat Logs
Now that you have obtained your Discord token, you are ready to export your chat logs. Follow these steps:
Open Discord in your browser or desktop app and navigate to the channel whose chat logs you want to export.
Copy the URL of the channel (e.g. https://discord.com/channels/xxx/xxx) (Right click -> copy ).
Paste URL resulted on Discord Chat Exporter page
Enter your Discord token in the "Discord Token" field.
Click the "START EXPORT PROCESS" button.
Proxy can be used only if you want the request to be made from a specific IP or location, otherwise leave it unchanged.
Conclusion
Exporting Discord chat logs is a quick and easy process with the Discord Chat Exporter Feature. Just make sure you follow the steps carefully and keep your Discord token secure.