The Play Store's app reviews may occasionally be a really helpful resource. Like pretty much every online comments forum, it takes a keen eye to separate the truly helpful information from fanboy rants or poorly targeted customer service attempts, but it's still a resource that many of us rely on frequently.
We developed this automation to make it easier for you to discover the insights that reveal how effectively or poorly an app is performing so that you may apply the same principles to your own app. This spice might work wonders for you if you're an app developer or marketing firm that specializes in promoting android applications.
How to scrape reviews from Google playstore?
All you have to do is to visit Google Play Store Reviews Exporter , enter the app URL and start the export process, we will bring you reviews from that app's listing in the Google play store.
Our Feature will automatically scrape and export the results of a Google Play Store App Reviews into a spreadsheet in just a few easy steps:
Copy the correct Google Play Store Application link.
Paste it on Google Play Store Reviews Exporter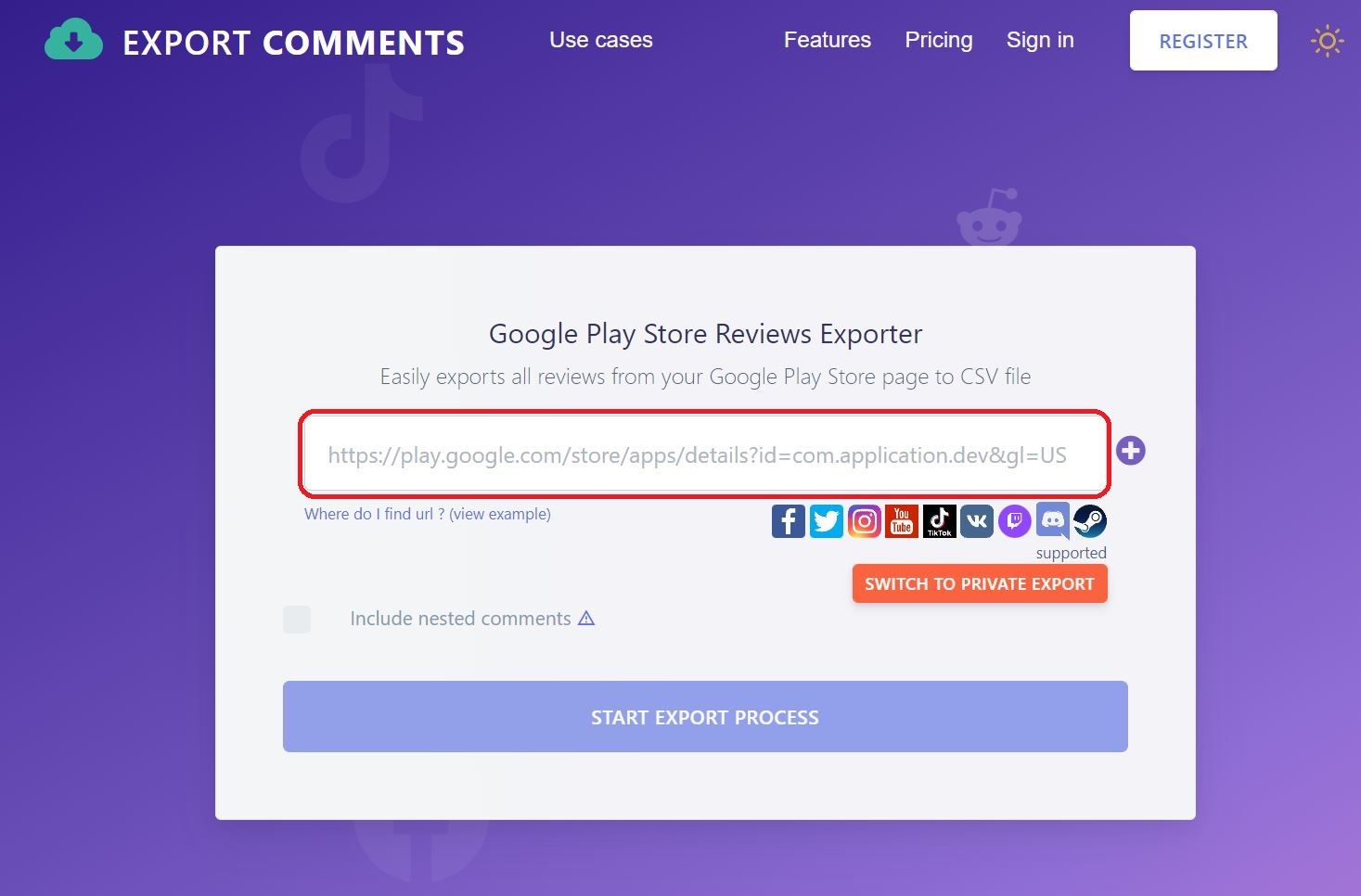 3. Start Export Process
Change Your Location or Language Preferences
Before exporting reviews, you must adjust your location or language preferences. You can do this by modifying the "gl" and "hl" parameters in the URL.
For example, if you want to view reviews from Indonesia, change or add "gl=us" in the URL to "gl=id". Similarly, if you want to view reviews in the Indonesian language, change "hl=en" to "hl=id".
https://play.google.com/store/apps/details?id=com.app&gl=id&hl=id
Note that you can find the correct value for the "gl" parameter by searching for the country code online. The correct value for the "hl" parameter can be found by searching for the language code online.
The total execution time will be around to a few minutes, depending on the number of reviews required to be extracted.
Good luck.