One way to do this is by exporting your Trustpilot reviews using Trustpilot Reviews Exporter. In this article, we will walk you through the process of exporting your Trustpilot reviews using ExportComments.com.
Step 1: Find Trustpilot URL
Select the reviews you want to export. You can choose to export all your reviews or select specific reviews based on their rating, language, or date range. You can also filter out reviews that contain specific keywords.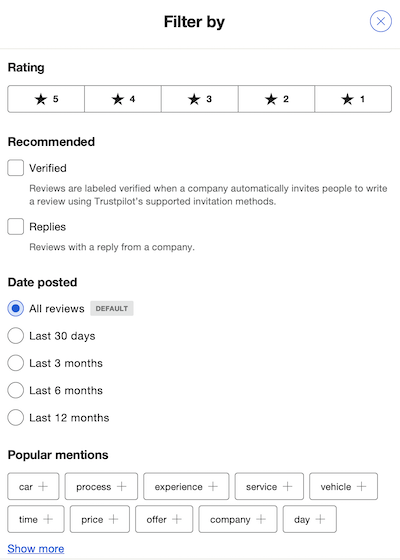 💡
https://www.trustpilot.com/review/mycompany.com?languages=es&stars=5
Step 2: Copy / Paste Browser URL
Now that filters  have been applied, you are ready to copy URL and paste it on Trustpilot Reviews Exporter tool. There you can also choose if you want to include "Nested comments" - owner responses for reviews selected.
Step 3: Start Export Process
Click on the "START EXPORT PROCESS" button to get started.
What content you get ?
👉 Author
👉 Author Country
👉 Author Verified
👉 Author Reviews
👉 Date
👉 Rating
👉 Helpful count
👉 Title
👉 Review
👉 Language
 Using ExportComments.com to export your Trustpilot reviews is a simple and efficient way to keep track of your online reputation. By analyzing your reviews, you can identify areas where your business is excelling and areas where you need to improve. You can also respond to your reviews to show your customers that you value their feedback and are committed to providing excellent service. So, if you haven't already, create an account with ExportComments.com and start exporting your Trustpilot reviews today!
Good luck.